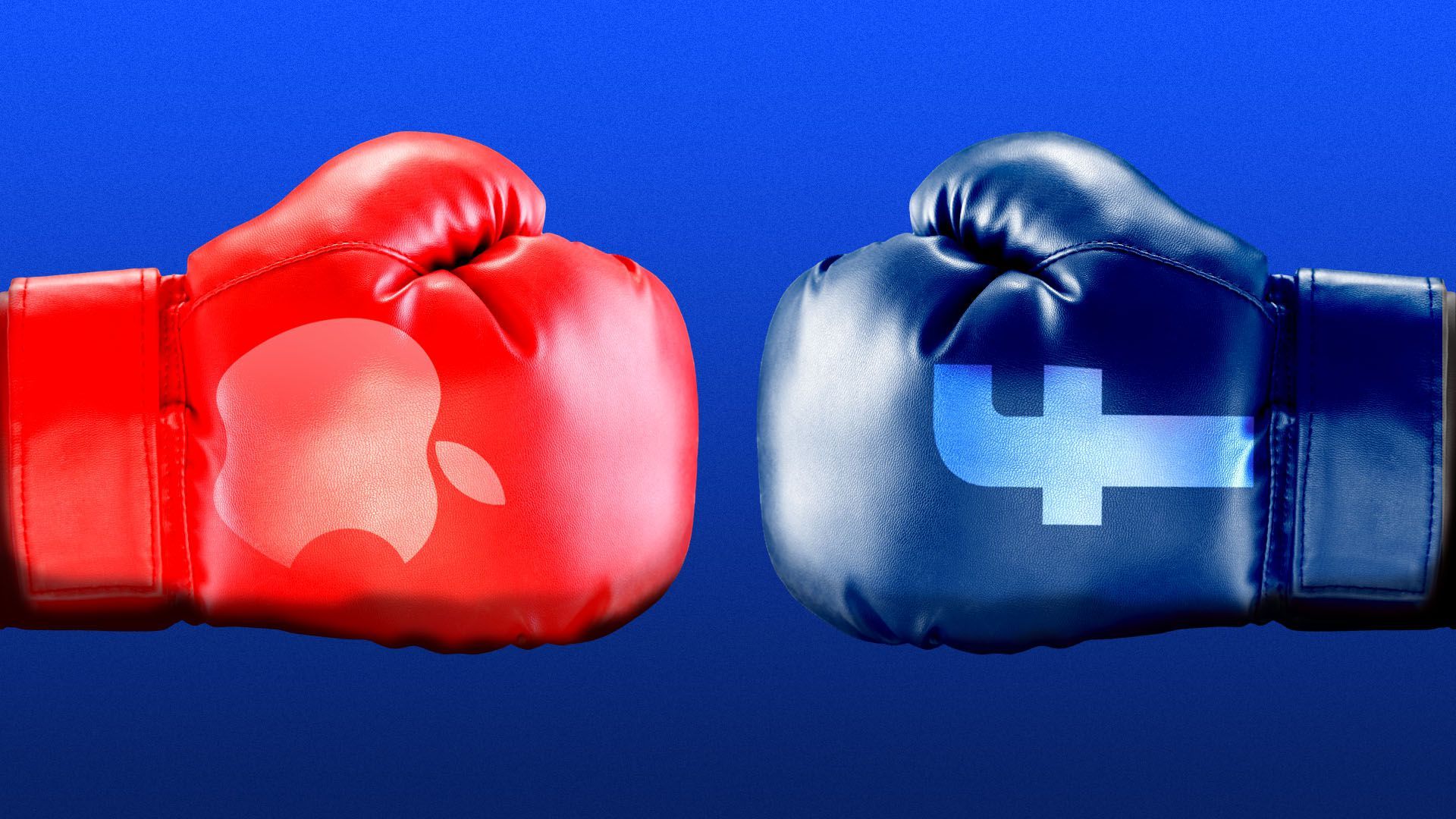 Illustration: Sarah Grillo/Axios
Facebook further escalated its long-brewing fight with Apple this week, launching salvos in prominent print ads and in the courts, Axios' Sara Fischer reports.
The big picture: Facebook and Apple's competing visions of the internet and technology are increasingly at odds: Do people want free services in exchange for handing over data (and seeing ads tailored to their interests in the bargain), or do they want to pay a premium for privacy?
All the while, both companies are fending off antitrust accusations that open each to lines of attack from the other.
Driving the news: Facebook placed several full-page ads in major U.S. newspapers such as the New York Times, the Wall Street Journal and the Washington Post on Wednesday and again on Thursday, attacking Apple for using its data privacy efforts in an anti-competitive way.
"Apple plans to roll out a forced software update that will change the internet as we know it — for the worse," the ads said Thursday. "We're standing up to Apple for small businesses everywhere," the Wednesday ads read.
Catch up quick: Apple's newest iPhone updates ask users whether they want to let apps like Facebook track their activity.
Facebook has long asserted that these changes will make it harder for small business to place targeted ads.
Apple argues that the changes allow users to protect their privacy. "Users should know when their data is being collected and shared across other apps and websites — and they should have the choice to allow that or not," Apple said Wednesday.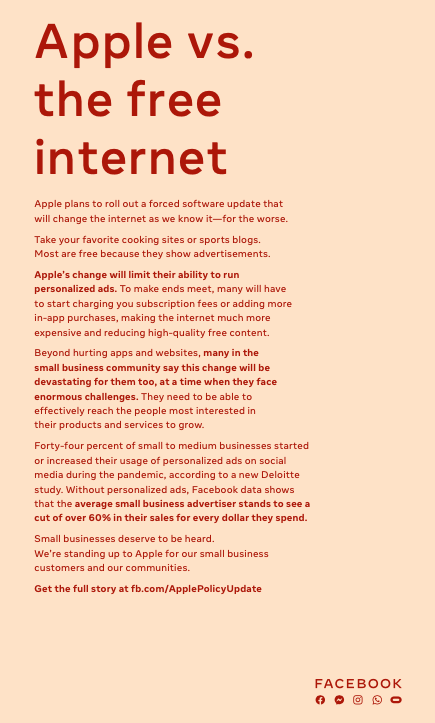 Meanwhile: Facebook is also lining up behind a developer push against Apple for allegedly abusing its control over the App Store to harm competitors.
On a call with reporters Wednesday, Facebook wouldn't say how much money it makes from ads targeting users based on data collected from Apple devices.
It claimed Apple's move was the start of a much broader Apple effort to phase out targeted advertising altogether.
Apple has never said that was its ambition.
Between the lines: The battle between Facebook and Apple represents a growing rift in Silicon Valley over whether taking personal data to sell targeted ads is a fair trade when it subsidizes free services for users.
Facebook, which makes 98% of its money from free ad-based services, argues strongly that user data — if collected safely and transparently — gives people access to services they want. Its position is aligned with other ad-based companies, like Google.
Apple, which makes most of its money selling devices that store personal data, like pictures, notes and passwords, contends user privacy is a fundamental right.
Go deeper: Frenemies Facebook and Apple square off2. To-do list for Google's new HR chief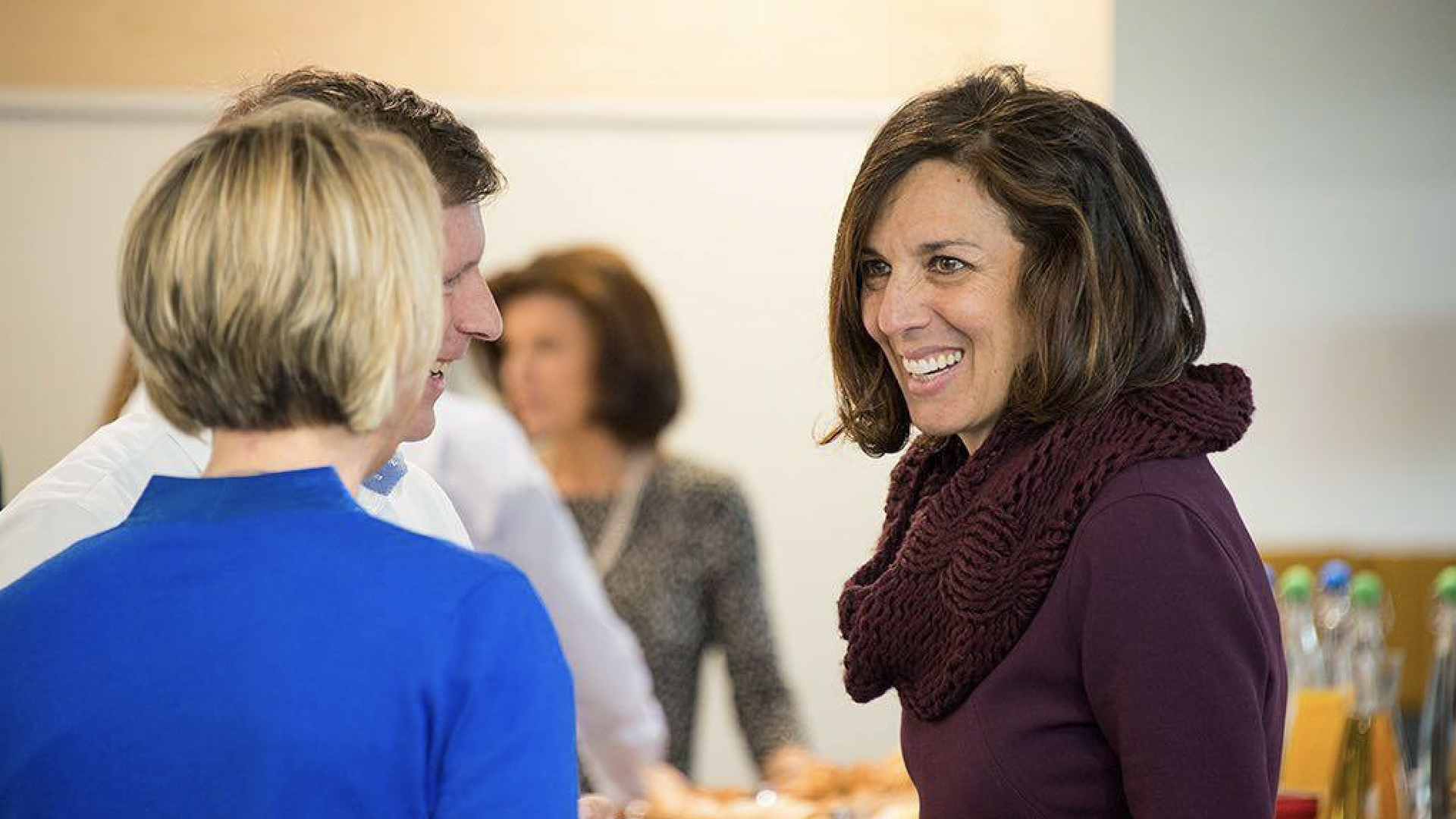 Incoming Google HR chief Fiona Cicconi (right). Photo: Google
Fiona Cicconi, the AstraZeneca executive who was named Google's new HR chief late on Tuesday, will face a daunting list of major problems when she starts work at the search giant in January.
Why it matters: Competition for talent remains fierce in the tech industry and critical to Google's ambitions.
Here are the top items on the list of troubles Cicconi, along with Google CEO Sundar Pichai, will have to address.
Commitment to diversity:
Questions for Google in this realm long predate the recent ouster of Timnit Gebru. But her dismissal served as a sharp reminder of how different working at the company can be for people of color, particularly women of color.
Outrage at Gebru's treatment isn't subsiding, with a letter from others on her team Wednesday calling for changes in management.
Google says addressing issues around diversity, equity and inclusion will be a top priority for Cicconi.
Many at Google say they've grown tired of words and want to see concrete actions taken in support of underrepresented groups.
Legacy of sexual harassment:
The company has made some changes in this area, such as eliminating mandatory non-disclosure agreements.
But it still hasn't fully reckoned with a past in which sexual harassment and impropriety were tolerated or swept under the rug, sometimes with large payouts to executives accused of such behavior.
Concerns over business practices: Empowered in the early days to speak up, workers have found their voices less welcome of late when it comes to criticizing business decisions, especially over military and government work.
A two-tier workforce: Google, like many big Silicon Valley companies, has a large, mostly well-paid full-time staff as well as an equally large pool of less-well-compensated workers who are contractors, temporary workers or vendors.
Background: Cicconi has spent the past decade and a half heading HR teams at pharmaceutical companies AstraZeneca and Roche, but before that worked for several years at Cisco. Her official title is global people operations lead, reporting to Pichai. She's written frequently on the importance of diversity.
Yes, but: Despite the challenges confronting Cicconi, Google remains one of the most powerful companies in tech, and the company says interest in working there remains "higher than ever." It says it received 3.3 million job applications in 2019, up from 2.8 million applications in 2018.3. State antitrust suits pile on Google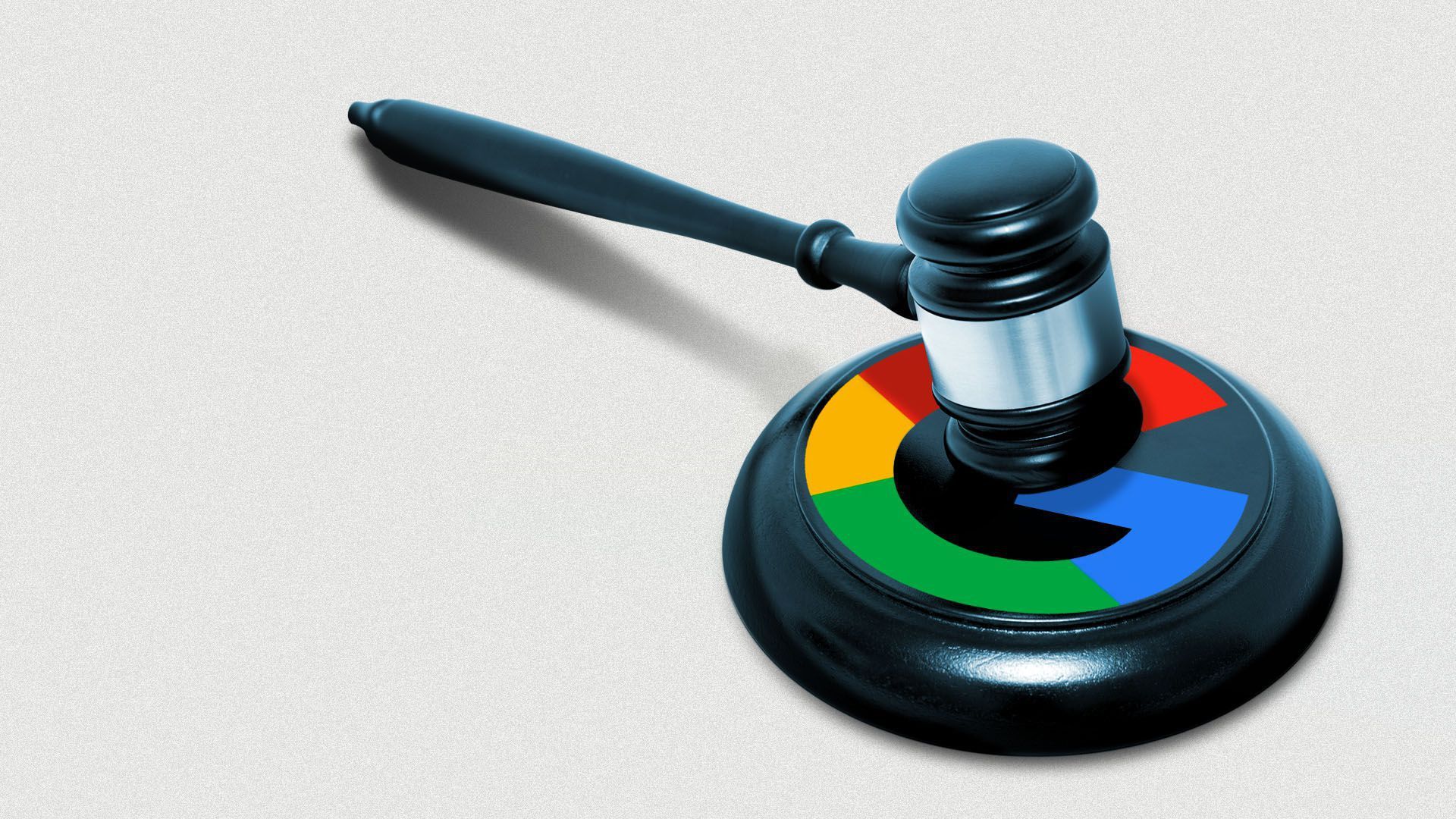 Illustration: Sarah Grillo/Axios
State attorneys general have opened two new fronts in the legal war on Google: A Texas-led lawsuit targeted the company's advertising business Wednesday, and another suit Thursday led by Colorado and Nebraska is expected to take aim at Google's search practices, Axios' Margaret Harding McGill and Ashley Gold report.
Why it matters: The antitrust complaints, following an October suit by the Justice Department, set up the internet's dominant search and advertising powerhouse for what's likely to be years of conflict in multiple courts.
Driving the news: A bipartisan group of more than 30 state attorneys general is expected to sue Google today for illegally harming competition with its presentation of search results, according to a person familiar with the matter.
The case is being led by Colorado and Nebraska, and will include allegations that Google unfairly demotes the results of specialized search providers like Yelp, TripAdvisor and Expedia whose core products compete with some of Google's own offerings.
The complaint is also expected to accuse Google of attempting to expand its monopoly into emerging technology by requiring companies to only use its search services for voice assistants, the source told Axios.
Meanwhile, Texas Attorney General Ken Paxton led nine fellow Republican state attorneys general in a lawsuit Wednesday accusing Google of illegally hurting competition in the digital advertising market.
The complaint claims Google struck an "anticompetitive agreement" with Facebook that involved trading favors to benefit each company's ad-tech businesses and, ultimately, bottom lines.
But the complaint is heavily redacted and Paxton's office declined to share more details.
Be smart: The claims around collusion with Facebook could be explosive — but much of that depends on what's lurking behind the redactions.
For instance, the suit makes reference to a 2015 agreement that Google struck to gain access to people's end-to-end encrypted messages, photos and videos on Facebook-owned WhatsApp.
But that may simply refer to users being able to opt in to automatically backing up WhatsApp content to Google Drive.
Facebook declined to comment.
4. Pornhub's video purge poses a legal riddle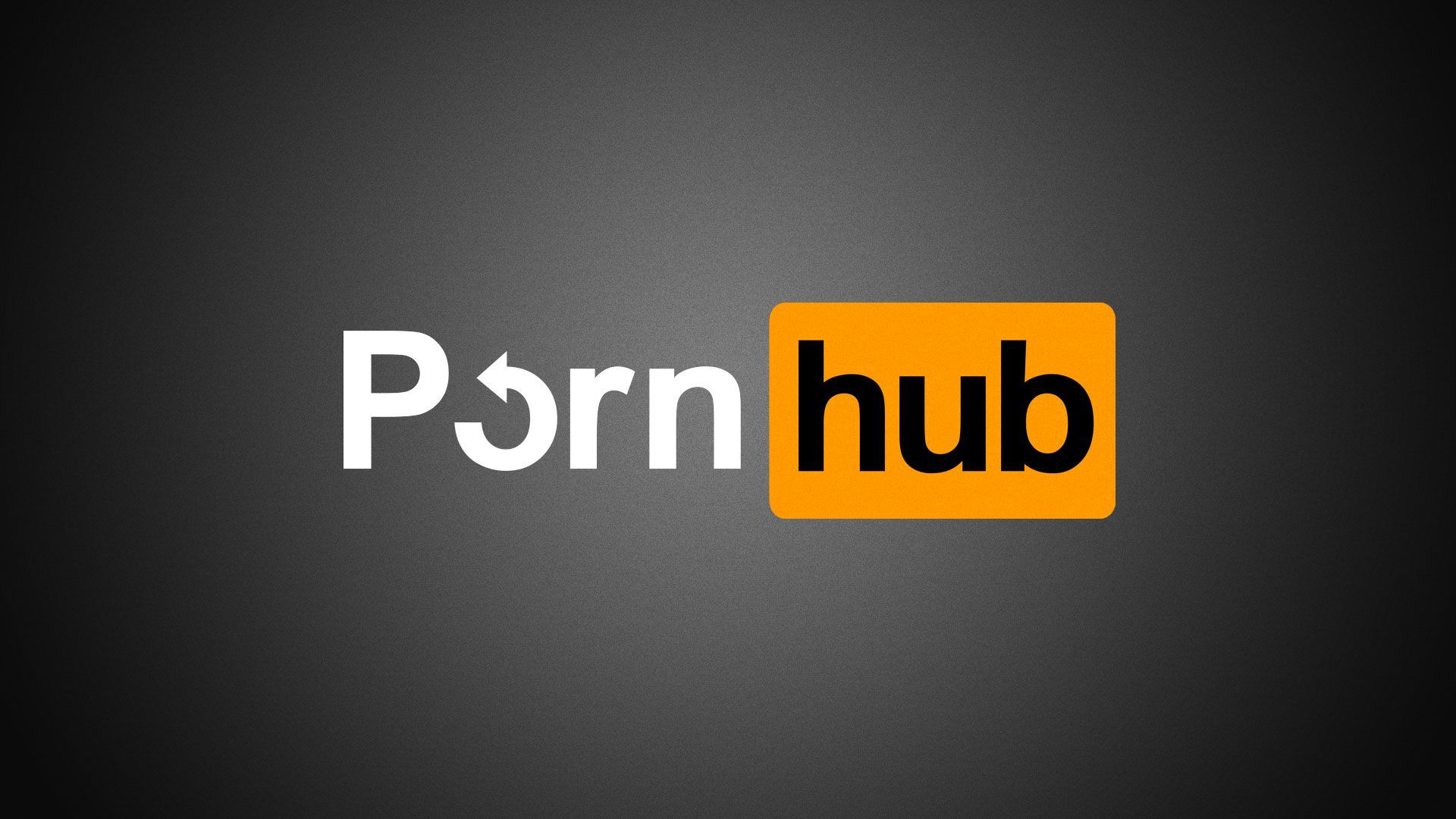 Illustration: Eniola Odetunde/Axios
Pornhub's removal of as many as 10 million videos Monday — a content-removal earthquake on a scale the web has rarely seen before — sent tremors through a tech industry built on user-generated content, Axios' Scott Rosenberg reports.
Why it matters: Some observers saw the takedown, which stemmed from outside pressure, as a harbinger of how the web might change if Congress, as it has threatened, removes a key liability protection for online platforms, Section 230 of the Communications Decency Act.
Catch up quick: Following a New York Times exposé of underage and nonconsensual content on Pornhub, Mastercard and Visa stopped providing service to the site.
Pornhub built a vast adult library by opening its platforms to uploads from anyone, but now it's removing all videos except those from verified users — commercial partners or participants in its model program.
By the numbers: On Wednesday the site reported a total of under 3 million videos — down from a pre-takedown tally of 13.5 million videos (per Motherboard).
Between the lines: Every major online platform is built on a foundation of material posted by the public.
"If you wonder what the internet would be like without Section 230, Pornhub's response to losing its payment processors offers a pretty good preview. 'Verified' content only; everything else disappears," tweeted Platformer's Casey Newton.
Yes, but: Section 230 resolved an ambiguity in the law by letting platforms moderate their content without assuming the liabilities of being a "publisher" of that material.
It protects platforms from civil suits but not from criminal prosecution.
It doesn't say anything about user verification.
Other legal experts argue that without 230, a company like Pornhub might choose to police its content as little as possible, in order to more credibly claim a role as a conduit for content belonging to others rather than a publisher.5. Take Note
On Tap
There's not much officially, but the most important thing on the calendar remains the last four digits. As long as it says 2020, I'd say be prepared for anything, even zombie mink.
Trading Places
ICYMI
6. After you Login
A camel walks into a Bath & Body Works. No, that's not the start of a joke, but something that actually happened recently in Nevada.