Updated / Thursday, 12 Nov 2020 10:36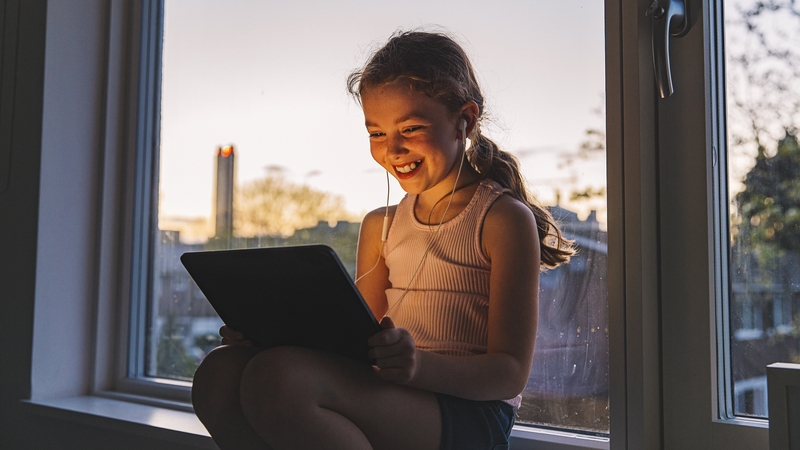 Opinion: regulation of the internet is something too important to be left to armchair experts and large companies
By Stephen McCarthy, Carolanne Mahony and Wendy Rowan, UCC
As citizens, we should be able to hold governments and private industry to account when our rights and freedoms are infringed. But when it comes to the internet, it is estimated that 71% of those with internet access live in countries where they can be imprisoned for posting content on political, social, or religious issues.
Overt surveillance isn't just a fact of life for people living in countries governed by authoritarian regimes either. Right across the western world, citizens are also subjected to data collection techniques that infringe on our privacy.
After decades of relatively light intervention, decision-makers and the public have become increasingly aware of the imperative for more stringent regulation. But who are governments to regulate? And who should be held accountable if those regulations are violated?
From RTÉ 2fm's Chris and Ciara show, why the founder of the web Tim Berners-Lee has slammed the evolution of the internet
When Sir Tim Berners-Lee successfully trialled his concept for the web in November 1989, he saw its potential to become a global network that would allow people to communicate freely and openly. An altruistic vision if ever there was one. By 2017, however, Berners-Lee became so concerned about how the internet was evolving that he warned about the danger posed by companies and governments working together "watching our every move online and passing extreme laws that trample on our rights to privacy".
Berners-Lee's concern was well-founded. His open letter penned to mark the 28th anniversary of the creation of the web was published against a backdrop of rampant data harvesting and the spread of misinformation during both the 2016 US presidential election and the Brexit referendum in the UK. In the years before GDPR and the scandal that exposed Cambridge Analytica, we allowed the internet, through a combination of ignorance and innocence, to become a place where those who sought short term profit, peddle mistruths and misuse our data could prosper.
Across the world, online censorship and digital surveillance also became tools employed by governments and political actors that limited collective action. Ultimately, the level of censorship and surveillance created an imbalance in power between the watcher and the watched, an imbalance that is incompatible with debate, concensus and democracy.
From RTÉ Archives, Annabel Egan reports for RTÉ News in 2000 on how the internet will revolutionise film making
So, what happened in the years between the creation of the internet and 2017 that got Berners-Lee so worried? Put simply, the infrastructure that holds the internet together began to be sold off by governments, allowing it to become decentralised and increasingly commercialised.
In 1997, the Clinton administration in the US introduced the Framework for Global Electronic Commerce to promote a market-oriented approach to internet governance which the private sector would lead. This resulted in the commercialisation of telecom markets, where public sector monopolies were privatised to realise the internet's economic potential. A decade later, it was estimated that about 40% of internet traffic utilised the private network of WorldCom, with the remaining share held by rivals such as Carrier1, Global Crossing, and KPNQwest.
This, combined with light-touch regulation, allowed websites like the original Napster (remember them?) to emerge and prosper until a series of high-profile legal challenges precipitated its ultimate downfall at the turn of the century. If Napster's rapid rise and fall demonstrated the consequences of decentralised control of the internet, the continued growth of companies like Amazon, Apple, Facebook, Google and Microsoft highlights how the web has become more centralised. Unlike Napster, these tech titans have been able to consolidate their position by accumulating vast amounts of data and creating machine-learning applications that have the potential to impact our lives and influence key decisions.
From RTÉ Radio 1's The Business, technology journalist Marie Boran on how Amazon has profited from the pandemic
Of course, this isn't to say that the internet has become a morass of deceit and dishonesty. If anything, the last few months have highlighted how the web-based platforms can be harnessed by educators and medical professionals. We have also witnessed how data collection technology can be deployed as a contact tracing tool in the fight against Covid-19. Beyond the pandemic, the internet allows individuals and entrepreneurs to draw on a treasure trove of online content for upskilling, awareness building, and new product development.
As such, internet governance is not a trivial question to be relegated to the domain of armchair experts and large companies, but a global issue demanding engagement from all members of society. Given what we have learned since the creation of the web, there is now a huge imperative for inclusiveness and transparency in how the internet is governed going forward. This means that we need multi-stakeholder participation to drive reform. It is increasingly urgent that different stakeholder groups, not just tech giants and governments, have their voices heard on the next steps for this incredible technology.
That's what makes the "We, the Internet" project so important. A global consultation which seeks stakeholders' thoughts and feelings on internet governance using participation events and forecasting methods, it will explore the importance of internet governance and different perspectives on the digitalisation of life. Supported by such partners as the United Nations, World Wide Web Foundation, UNESCO, World Economic Forum and Wikimedia Foundation, it allows citizens, practitioners and policymakers to shape this technology of the web through consultation.
Dr Stephen McCarthy is a Lecturer in Information Systems and Co-director of the MSc Business Information and Analytics Systems course at the Cork University Business School at UCC. Dr Carolanne Mahony is a lecturer and researcher in Business Information Systems and co-director of the MSc in Design and Development of Digital Business course at Cork University Business School at UCC. Dr Wendy Rowan is a Post-Doctoral Researcher in Business Information Systems at Cork University Business School at UCC